Welcome to Ty's Rat Shack, where you'll find wonderful, handmade hammocks for your small pets!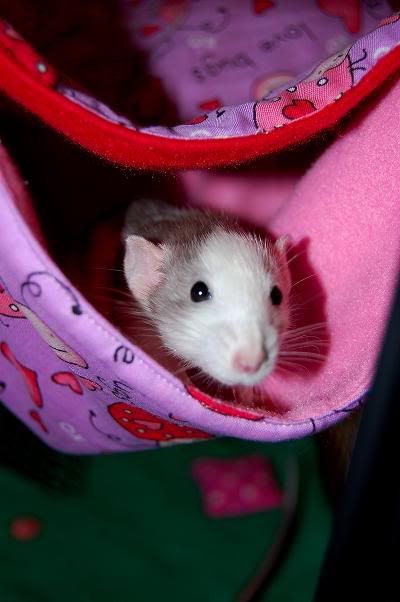 Hello there, I'm Yoona and I have been making hammocks for rats and other small pets for over 4 years. I started off making hammocks for a few friends, then I decided to start donating to rescues around the country. I realized I loved making hammocks and seeing cute fabrics (I have over 100 prints to choose from) come to life enough to start selling them for other people's pets to enjoy. Even though rats owners are my main customer base, I have made products for ferrets, hedgehogs, hamsters, mice, and other pets! Just ask if you have a special request. 
 Add Ty's Rat Shack on Facebook for frequent updates and information!
I am proud and very excited to announce that I will now be officially selling two of Mainely Rat Rescue's hammocks designs, the Bunk Bed and Honeycomb.  Violet976 of the wonderful Rat Stash is also selling these products and donating a portion of the sales to MRR. MRR also has instock hammocks for sale at their store.
Visit the Product's Page to see more about the two products.  
 Thank you for looking!